IT, Network, Online & Security Training
E-Topia will train your team in network, online and general computing security "dos and don'ts". We demonstrate the how, why, when and where cyber criminals operate and how company users can protect themselves, protect the network and protect your company's assets.
Trusted NETWORK security service for local businesses


Individual Or Group Training
We're Here for you & your business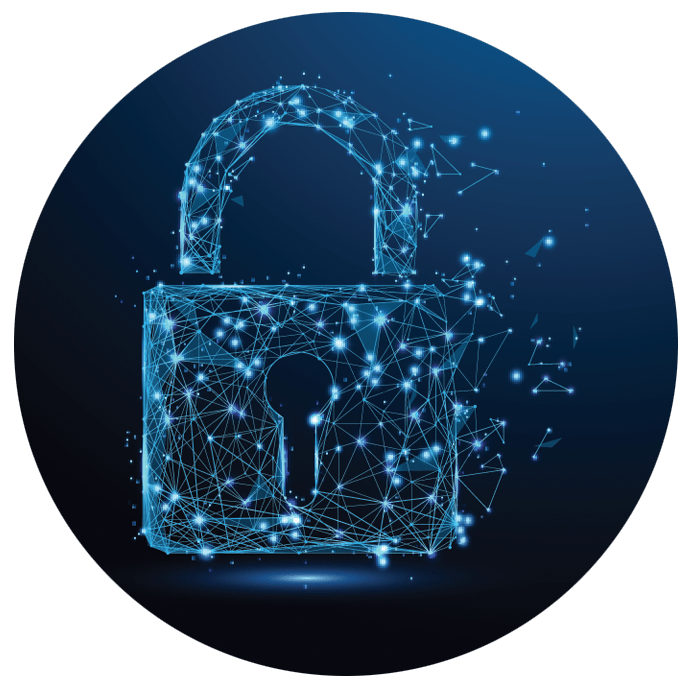 IT & Security Training
One thing has become apparent to us over the years, a well trained, aware, and engaged staff is your number one security asset. Most employees, and even some management, have a very limited idea of the dangers posed by cyber criminals. Etopia takes the time to train your team members about security "dos and don'ts". We give them a better understanding of just how cyber criminals operate and how they can protect themselves while protecting your company's assets. We offer a wide variety of different training exercises designed to help prevent your strongest assets from becoming your biggest weaknesses. We offer instructor led, seminar style talks as well as using some of the most sophisticated software tools to help teach the challenges associated with maintaining cyber security. Let us help you design a custom training program tailored to your needs.
Educate employees about how to safeguard data and protect company resources
Increase the technical expertise of your staff
Train users to identify and avoid risks
Cyber Security at home
Data privacy
Insider threat
Malicious downloads
Mobile security
Password security
Personal security
Workplace security
Email security
Identity theft
Information protection
Social engineering
Social media security
What is a Computer IT Firm and Why Every Long Island Business Should Consult with One
As a business owner, you work hard to ensure that our organization has access to all of the resources and materials that are needed to meet both your operational and strategic objectives. However, despite all of the hard work you have put in, you may be missing a vital resource: information technology.
Information technology (IT) provides a solid basis for your business to perform its daily operations, improve communications with your employees and your clients, and boost productivity. IT also helps to protect sensitive data from potential cyberattacks. In simplest terms, IT can give your Long Island business a leg up by increasing your competitive edge, which in turn, will increase your success. Information technology isn't just for large businesses; small- and mid-sized businesses benefit from IT just as much, if not more so, than larger-scale operations.
As a small- or mid-sized business owner, however, you may under the impression that you have to hire your own in-house IT department, which can be cost-prohibitive. In an effort to save money, you may have opted to skip IT altogether. Fortunately, there's a way that you can take advantage of information technology without having to employ a full-time department of your own. How? – By consulting with a reputable firm that specializes in IT support.
What is an IT Support Firm?
An IT support company, also commonly referred to as an IT managed services provider, is a firm that is made up of professionally trained and experienced IT specialists. This team can provide your company with expert support and guidance for your specific information technology needs.
The technicians of a reputable IT firm are highly knowledgeable in various aspects of information technology, including basic computer systems, hardware, networking, cloud platforms, software applications, cyber security, and so forth. With the collective knowledge of a credible IT team, you'll have access to the support services that you need for your specific IT demands.
What Does an IT Firm Do?
An IT firm, as mentioned, provides the information technology support companies need. They can implement effective IT solutions, fix any issues that may arise, and put preventative measures into place to protect your company from experiencing potential IT issues in the future. For example, if your business experiences an IT crash or a server or network failure occurs out of the blue, your IT firm will automatically be alerted and their support department will be deployed. They'll quickly troubleshoot the problem and offer an effective solution to get things back up and running, thus reducing the amount of downtime you experience and limiting the interruption to your operations. A reputable IT firm will also be available to provide immediate assistance or answer any questions that you may have in regard.
Furthermore, an IT managed service provider will develop a customized IT plan that will work in conjunction with your business plan. They'll do more than just fix any tech issues that you may experience; they'll also devise creative solutions to the existing and future IT needs of your business.
IT firms can either work remotely and when needed, they can send one of their support professionals to your location.
What Type of Services do IT Support Firms Offer?
IT firms can provide a wide range of services. Examples include:
Network services.

An IT firm will play a strategic role in the development, installation, and management of your company's computer networks.
Tech support.

Also referred to as IT support or a 'help desk', when your company is experiencing an IT problem, you can simply call or email your IT firm's support team or 'help desk' to report the issue and they'll immediately start working on locating the source of the problem and resolving it.
Cyber security.

Cyber (or data) security is vital for businesses of all shapes and sizes. Cyber threats are ever-growing and can be extremely detrimental to your business, resulting in data breaches, loss of sensitive information, damage to your reputation, and significant financial losses. A credible IT support firm will develop a robust cyber security plan that will be customized for the specific needs of your business.
Data backups.

Another vital service that a reputable IT firm will provide is data backups. They'll backup secure copies of your data so that in the event that a disaster strikes – a virus, a data breach, failed hardware, provider outages, or a natural disaster, for example – you'll be able to quickly access vital data.
Training.

A premium-quality IT support firm will even offer training services for your employees for various components of your company's information technology needs. For instance, they can train your employees on how to use new software or Cyber Security Maturity Model Certification training.
Reasons to Hire a Long Island IT Support Service
No matter the size of your business or the industry you're in, your company can certainly benefit from the services that an IT support firm will offer. If you haven't already, here's a look at some of the top reasons why you should seriously consider consulting with an IT managed services provider.
Enhanced security.

Regardless of what type of business you operate, data is an essential component of your operations. An experienced IT support team will provide you with the cyber security you need to protect you from the very real risk of cyberattacks and the catastrophic damage that they can cause.
Access to the latest technologies.

Even if your company is always abreast of the latest technologies, an IT support firm can bring you even newer and more advanced technologies before you even know that they exist.
Increased productivity.

Thanks to the help desk feature, the robust cyber security, the networking plans (among various other services) that an IT support firm will offer, you'll experience less downtime so your team can focus on their specific objectives and increase their productivity.
Cost savings.

Outsourcing your information technology support needs to an IT firm costs much less than employing your own in-house team. Add to that the increased security, heightened productivity, latest technologies (and the multitude of other services that experienced IT technicians can provide), consulting with an IT support firm can save you a substantial amount of money.
Peace of mind.

With 24/7 remote monitoring of your data and networks, instant access to the help you need when you need it, and updates to the latest technologies are just some of the ways consulting with an IT firm can bring you peace of mind, and as a business owner, peace of mind is vital.
E-Topia Technologies, Long Island's Leading IT Support Firm
No matter what size your business is and what industry you're in, employing the services of an IT support team is one of the wisest decisions you can make. E-Topia Technologies has successfully helped to implement and manage the information technology needs of companies of all shapes and sizes across Long Island. Our professionally trained and highly experienced IT technicians are ready to provide you with the customized support your business needs and are here to answer all of your questions. Give us a call today to find out how we can help improve your success with premium-quality IT support services.