Cyber Security &
Computer Repair
Long Island
Factors to Consider When Comparing Cyber Security Companies for Your Nassau County Business
With more than 20 years of experience, E-Topia Technologies is hailed as one of Nassau County's leading cybersecurity companies. Offering a wide range of high-quality computer security services that are customized to meet the needs of their customers at truly affordable prices and with a proven track record of success, it's no wonder why so many Locust Valley, NY business owners rely on E-Topia Technologies for their cybersecurity needs. Computer networking, compliance management, penetration testing, computer repair; whatever your needs may be, you can count on the experts at E-Topia Technologies to keep your company's computer system safe and secure.
Companies rely on computers for virtually every aspect of their operations, and while digitization has certainly made owning and operating a business a lot easier, it also presents certain challenges; namely, the risk of being hacked.
Every day, it seems like there's another report about a data breach, and some of the top companies in the country have been affected; Target, Marriot, Yahoo, the US Office of Personnel Management, and the credit reporting company Equifax, just to name a few. If such well-established establishments can be hacked, there's no doubt your small- or medium-sized Nassau County business can be affected, too. The damage that data breaches cause is devastating. It can cost an exorbitant amount of money to recover and can significantly impact a company's reputation.
How can you protect your Locust Valley business from being victimized by cybercrimes? – By partnering with a company that offers cybersecurity services. Cyber-security firms provide a range of services that are specifically designed to protect networks, programs, devices, and data from unauthorized access. Given how commonplace cyber attacks have become and the devastation these attacks can cause, if you're a business owner in Locust Valley, NY, employing the services of a cyber-security specialist is an absolute must.
Cyber Security Companies: Factors to Consider
When you're looking for a cybersecurity provider, choosing the best company for your needs is essential; a firm that has experience in your industry and an outstanding reputation is ideal. There are a lot of companies that offer cybersecurity services in the Nassau County area. With so many options, how can you narrow down the options and choose the right firm? Here are some tips to keep in mind to help you choose a reliable computer security company.
Determine What Type of Services You Need
Before you begin looking for cyber-security companies, determine what type of services your Locust Valley business requires. Generally, most small- to medium-sized businesses need risk and compliance management, firewalls, data loss prevention, encryption, and antivirus solutions.
A cybersecurity audit will allow you to determine what loopholes exist within your company's computer systems and what specific services your business requires. Reputable cybersecurity companies offer audits free of charge or at a very low price.
Create a Shortlist of Providers
Once you narrow down the services you require, create a shortlist of at least three potential cyber-security companies. Examine the reputation and experience of each firm on your list. Find out about the techniques and technologies each prospective company uses and the approaches that they take to implement the services they provide.
Find out what clients who have used each company's services have to say about their experience. Check their websites for testimonials and read through online reviews. Reach out to prospective firms directly and ask about their services and experience.
Assess the Team
To further narrow down the options, investigate the professionals who will be providing your security services. Reliable cyber-security companies employ teams of highly competent and experienced professionals who are dedicated to providing exceptional quality cyber-security services. Find out the credentials of a company's team members; what type of education and training they have received and their certifications. A reputable company will be more than happy to share their credentials with you. If a firm is hesitant about providing this information or doesn't provide direct answers, consider that a red flag and keep looking.
Scalability of Services
As your business grows, so do your cybersecurity needs. To ensure your company is always protected from attacks, you'll want to work with a firm that offers scalable solutions that can be easily adapted to meet your company's ever-changing needs. When updates need to be made, disruption and downtime to be as minimal as possible. Additionally, your contract with the firm should allow for changes in the services you receive whenever adjustments are necessary.
The Cost
Cyber-security services are complex and they need to be customized to a company's individual needs. As such, the cost of working with many cyber-security companies in Nassau County can be exorbitant. While you want to ensure that you're receiving the highest quality and most flexible services possible, you also don't want to break your budget. Check out the prices that potential service providers charge. With a dependable company, you can get exceptional quality at a price that you can actually afford.
For Nassau County Cyber Security Services You Can Rely On At Prices You Can Afford, Contact E-Topia Technologies Today!
If you're looking for reliable cybersecurity services at prices that won't break your budget, contact E-Topia Technologies. Offering a variety of options that will be customized to meet the unique and ever-changing needs of your Locust Valley, NY business, you can count on our team of experts to keep your business safe from the damaging effects of cyber attacks. To learn more about their services or to schedule an appointment, call 631-744-9400 today! One of their friendly and knowledgeable associates will be happy to assist you and answer all of your questions.
When it comes to protecting businesses from cybercrimes, no other Nassau County company can compare to E-Topia Technologies. We look forward to servicing your needs and keeping your company secure.
We understand how expensive Network Security can be, Call us and find out why we have been in business over 20 years.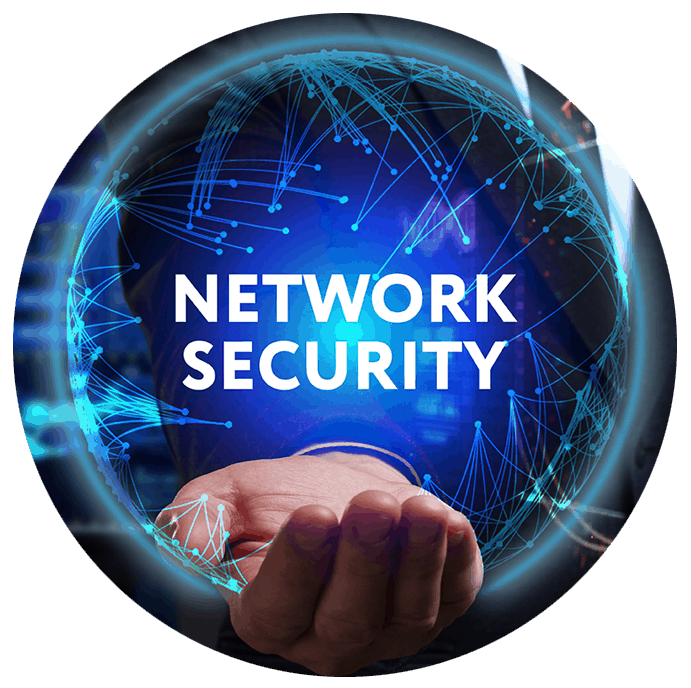 Network Security
Maintaining a balance between security and functionality can be challenging. Let us develop a customized security plan to address all of the needs of your business. With over 20 years' experience working with a wide range of industries we are uniquely able to pinpoint the level of security you need and quickly plan and implement controls. We work with various types of companies including Manufacturing, Military Contractors, Law Firms, Not for Profit and Medical Offices. Having our team on board is like having a full time IT staff at a fraction of the cost.