Cyber Security &
Computer Repair
Long Island
E-Topia Technologies: Nassau County's Computer Networking Security Experts
Connecting with clients, advertising, managing invoices, delivering services; as a Floral Park, NY business owner, you rely on your computers to handle various aspects of your operations. In fact, without IT, it's safe to say that your business probably wouldn't be where it is today. While computers are a vital component of owning and operating a business in the 21st century, they need to be properly managed. Cyberattacks lurk around every corner, and all it takes is one successful attack to wreak havoc on your company. Even a minor data breach can end up costing an exorbitant amount of money to recover from; not to mention the time you'll have to devote to getting things back up and running.
As the owner and operator of a small- to medium-sized Floral Park business, there's no doubt you try to keep your costs under control as much as you possibly can; after all, running a business in today's economic climate can be a real challenge. Given the dangers that lurk on the World Wide Web and the damaging effects that cyberattacks can cause, computer security is one area where you definitely don't want to trim your budget. But when you're operating on such a tight budget, trying to find the funds to cover the costs that most cybersecurity firms in the Nassau County area charge can seem virtually impossible. Fortunately, there's a way that you can get the high-end cybersecurity services that you need to keep your business protected without having to pay the high-end prices. How? – By working with E-Topia Technologies, one of Floral Park, NY's leading cybersecurity companies.
About E-Topia Technologies
E-Topia Technologies is a full-service IT and cyber-security company. Locally owned and operated, we have been providing computer networking and computer repair services for Nassau County business owners for more than 20 years. Cybersecurity and computer networking are vital for businesses of all shapes and sizes, but for small- and mid-sized businesses, finding high-quality, effective solutions at affordable prices can be difficult, as many cyber-security firms in the Floral Park area charge sky-high prices for their services.
At E-Topia Technologies, our mission is to provide companies that are operating on limited budgets the opportunity to access the IT and cybersecurity solutions that they need at prices that they can afford. You shouldn't have to choose between sacrificing the protection of your business or your budget, and with the cybersecurity services that E-Topia Technologies provides, you don't have to. We employ a team of highly trained and extremely knowledgeable technicians who are well-versed in the most advanced Network Security Standards. When you work choose us for your IT and cyber-security needs, you'll receive premium-quality services that won't break your budget.
Why Choose E-Topia Technologies?
Keeping your computer networking systems secure is paramount, and at E-Topia Technologies, we understand that each company has unique cyber-security needs, and those needs change over time. That's why we provide scalable solutions that are customized to meet your current needs and that will easily adapt so that they continue to suit the ever-changing needs of your company well into the future; and of course, we ensure that our services are always well within your price point.
At E-Topia Technologies, we take a proactive approach to cybersecurity and computer repair. Our technicians are fully dedicated to ensuring that the network environments of each and every client that we serve are completely safe and secure. We combine our proficiency in cybersecurity and network configuration with other forms of physical security, including Perimeter Detection and Network Video Security systems.
Over the more than 20 years we have been in business, we have successfully secured the computer systems of countless small- and medium-sized companies in Nassau County across various industries, including the following sectors:
Law offices
Manufacturing
Medical offices
Military contractors
It's because of our fast, efficient, customizable, and affordable solutions that Floral Park business owners have come to rely on E-Topia Technologies for all of their computer repair and network security needs. When you work with us, you can have peace of mind knowing that your IT systems will be completely secured.
Comprehensive Cyber Security at Prices that Suit Your Budget
When it comes to computer security, cutting corners just isn't an option. With the high-quality, cost-effective, and scalable cybersecurity services that E-Topia Technologies provides, you don't have to sacrifice your safety or your budget. To learn more about the unique services we offer or to schedule an appointment, please call 631-744-9400 today! You can also visitwww.etopiacorp.com and complete our online contact form. However you contact us, one of our knowledgeable associates will be more than happy to assist you with all of your needs. We look forward to working with you and developing a customized plan of action for your business.
We understand how expensive Network Security can be, Call us and find out why we have been in business over 20 years.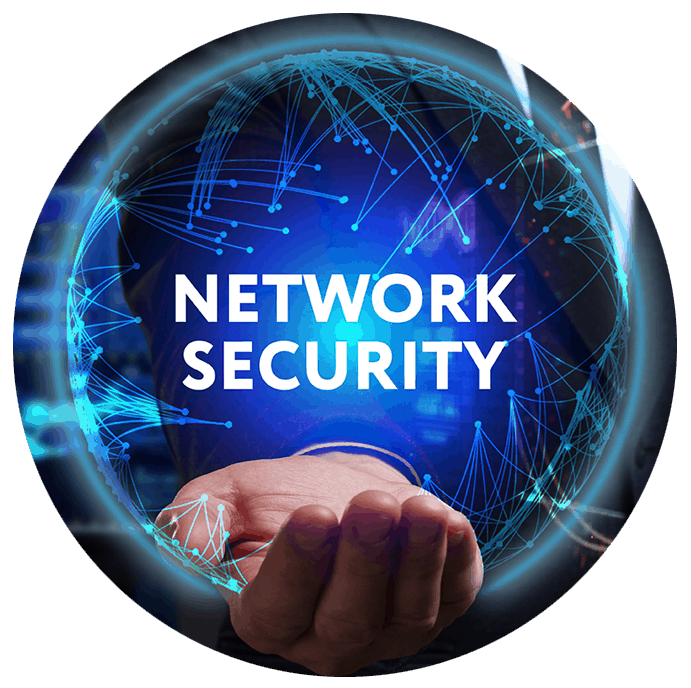 Network Security
Maintaining a balance between security and functionality can be challenging. Let us develop a customized security plan to address all of the needs of your business. With over 20 years' experience working with a wide range of industries we are uniquely able to pinpoint the level of security you need and quickly plan and implement controls. We work with various types of companies including Manufacturing, Military Contractors, Law Firms, Not for Profit and Medical Offices. Having our team on board is like having a full time IT staff at a fraction of the cost.